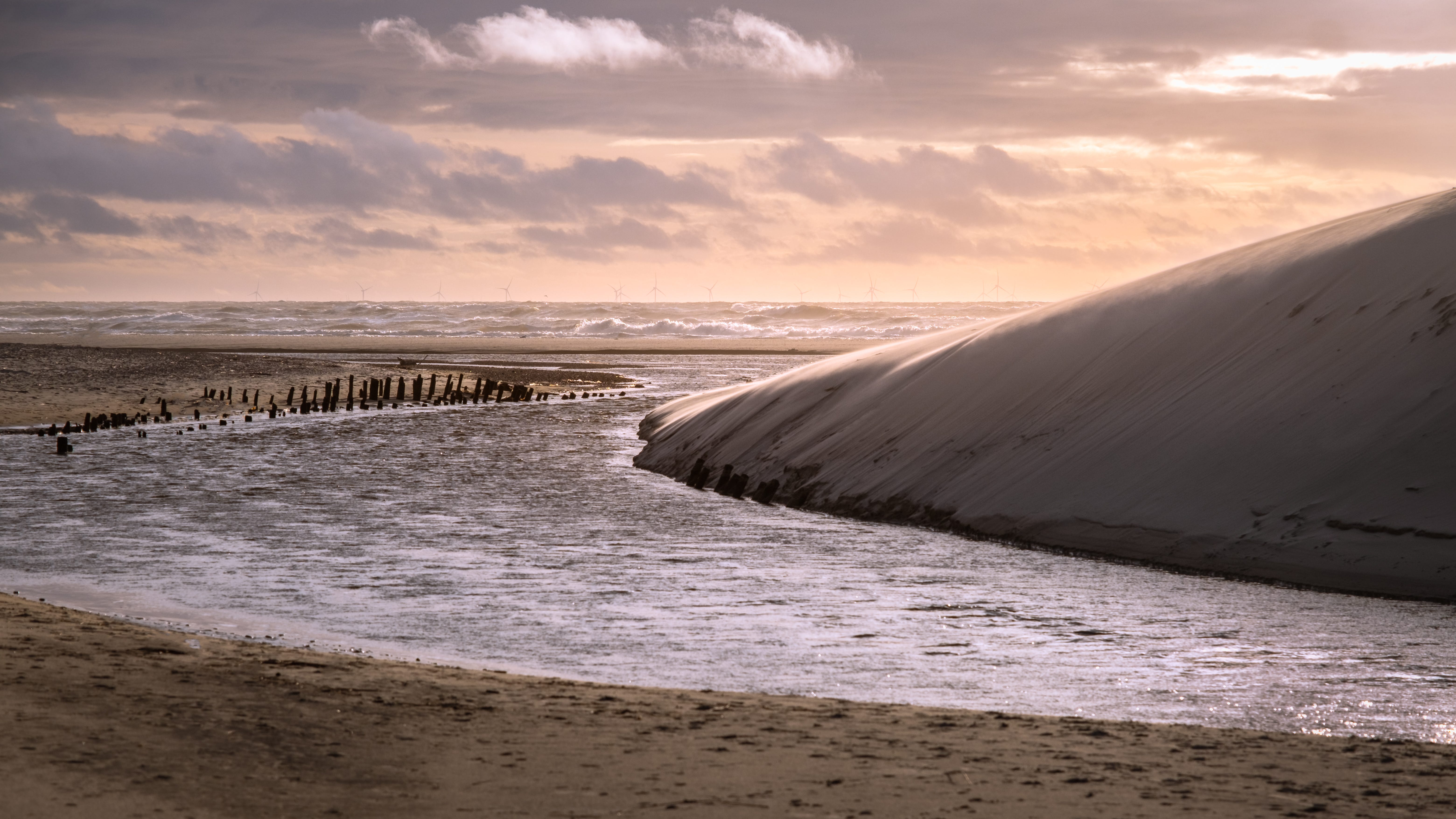 Denmark 2022
Spring vacation in and around Henne Strand
For the first time when visiting Denmarks westcoast I wasn't located directly at the beach in Henne Strand. This years vacation was supposed to be a family vacation and we were in nead of a bigger house where dogs were allowed. As we also booked last minute during easter vacation time our choices were rather limited. Nevertheless we found a great house in Jegum which is not far away from the cost. I was excited to show all the locations and destinations that I've found over the years to my "little" patchwork family. Of course the vacation was all about the kids, flying kites, hitting the beach and spending time together. We visited Lyngvig Fyr lighthouse, the Tirpitz museum, Blavand Strand, Rinköbing and last but not least Henne Strand.

There were only 1 or 2 opportunities where I could focus on photography alone and I was glad that my family made this possible for me. After a long day with kids and dog, my partner an I were enjoing the calm early mornings together in the living room while the kids were still asleep. Therefore I happily did without the sunrise shootings and moved photography to sunset time. There was one evening where I had golden light in the evening but my favourite picture results from a long exposure of the Henne Mölle A river on a grey evening. When I arrived at the beach I immeditely realised that there would be no light at all on that evening. After I overcame my slight disappointment I just thought that I could also enjoy the silent and calm evening at the beach without concentrating on photography. So I went up the dunes for a higher vantage point from where I could overlook the coastline in both directions. I sat down for a while just breathing in the fresh air and listening to the sounds of the sea. Corny, isn't it? I tell you it just felt about right. And after I slowed down my thoughts and left my early disappointment aside I started to see opportunities and compositions again. The flowing river that leads into the sea made for a nice leading line and abstract look and feel. I put on a 10 stop ND filter and went for long exposures. I enjoyed the hell out of it. I never felt rushed as there was no light to be chased and after I started the long exposure I had time to suck in the athmosphere which helped me alot recreating that moment in post processing. It is so satisfying getting a "keeper" out of a shooting that started rather mediocre. It was a fine ending to a vacation that I enjoyed on so many levels.

Being at one of the places that I love the most, with the people that I love the most and doing the things that I love the most!