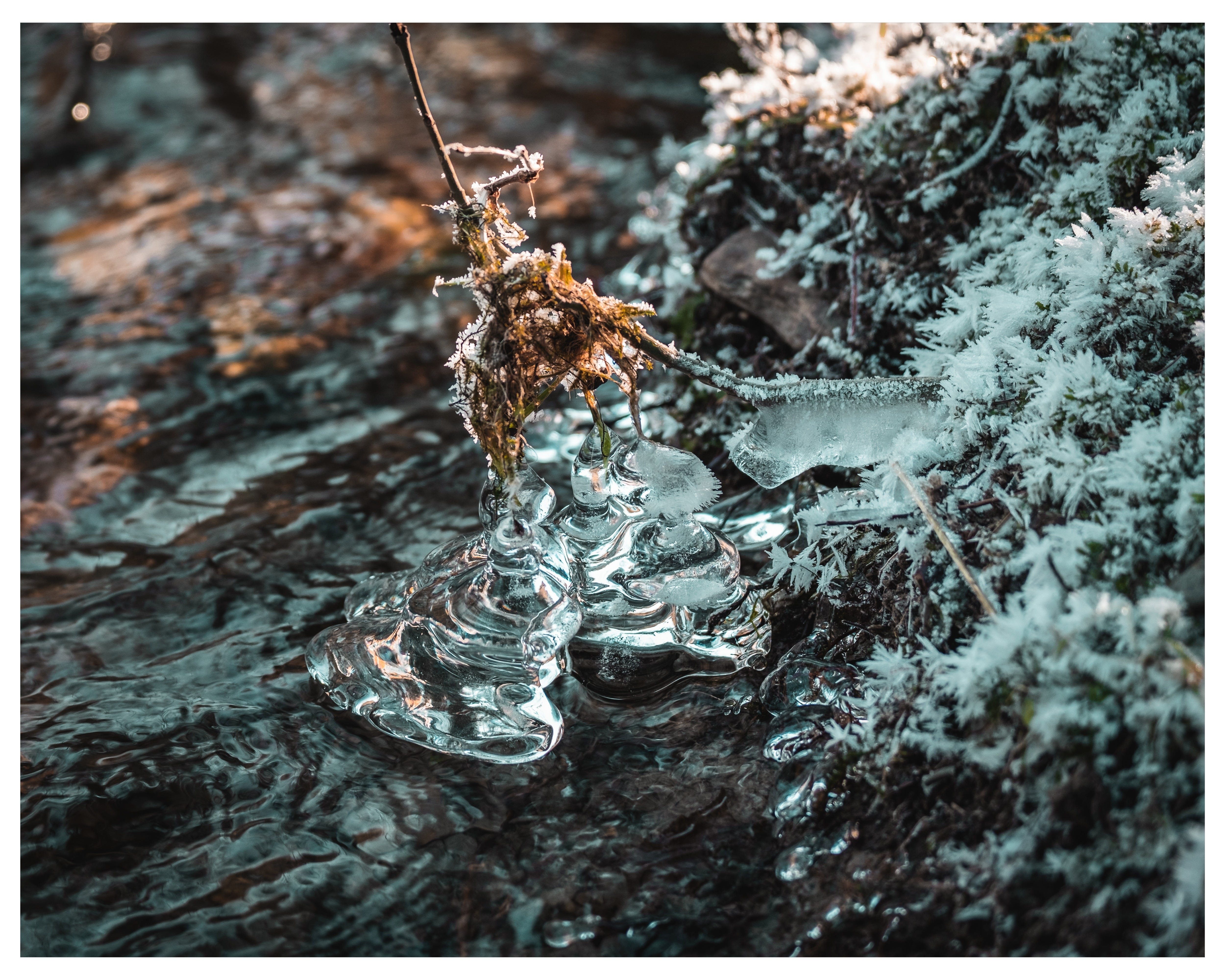 Sauerland 2019
A short hiking trip and the worst named waterfall Plästerlegge
My trip to the Sauerland was planned as a nice and relaxing weekend with beautiful company, lots of good food, some wellness and a nice walk in the woods. I'm happy to say that I got all of that and much more. It happens to be that right next to my Hotel, one of the better known photo spots of the area can be found. The Plästerlegge (can't think of a worse name for a beautiful place) is Nordrhein- Westfalens biggest natural waterfall. Needless to say, that the walk in the woods finally ended up in a small photography session at the waterfall.

The conditions were absolutely perfect. The shore was covered by untouched snow and there was lots of water running down the waterfall (in summertime it can happen, that there is no water at all). I had a clear view on the scene (also in summertime it can happen that there is no view at all) which appeared very dark and moody, only highlighted by the white snow. There was very little direct light, which was great as we visited the waterfall at midday, and the sunlight would have probably be too harsh. There was only light right on the top of the waterfall, which made up for a great contrasty scene.
Despite it was Sunday and the weather was absolutely terrific and sunny, there were only a few people at the photo spot. -5 degree might be the explanation for that. That gave me a lot of time to find the right composition and testing different angles. As there was no wind at all I was able to shoot long exposures. After about 10 minutes I got the shots that I wanted. I can highly recommend this place. Especially in winter, after the snow has fallen.

On my way back I realized something that I do not think was possible for a long time: Even during the worst time of the day (photography wise) you can have fun taking pictures and produce some gorgeous shots. In the right environment, even the sun at its highest point, cannot ruin the picture.
Right in the middle of the woods, surrounded by trees, with snow on the ground and a freezing cold lake flowing beside you there are lots of opportunities. With a high aperture like f14 you can catch the sunbeams shining through the trees and the cold running water produced absolutely gorgeous icy bells hanging along the shoreline of the lake.
I was so satisfied with the pictures that I got that I even talked myself into doing without shooting the blood moon and eclipse that would take place the following night.

In the end this trip taught me two things (photography related):
1. You do not have to travel far to visits beautiful spots and shoot some landscape photography (actually I realized that before, but now I know for sure)
2. Golden Hour and blue hour are great, but…you can shoot during the whole day (and even at night) if the environment and circumstances are great